North Weald Bassett Parish Council
ECC STATEMENT ON OPENING OF LIBRARIES, WHICH DOES NOT INCLUDE NORTH WEALD LIBRARY
On 2nd June, Essex County Council issued a press release setting out how it is preparing a phased approach to re-open libraries in line with government guidelines. From Monday 6 July 2020, sixteen sites will re-open; Basildon*, Billericay, Braintree, Brentwood, Chelmsford, Clacton, Colchester, Dunmow, Epping, Harlow, Harwich, Maldon, Rayleigh, Rochford, South Benfleet and Witham. The initial sixteen sites re-opening were selected as they also provide Registration Services, and therefore allow this important service to be more easily delivered too. Essex Libraries initial site re-openings are in line with other Counties, and the schedule avoids the initial expected increase in travel as non-essential shops begin to open during Mid-June. Further library sites will re-open in tranches as they are made safe and ready, staff are available, given shielding and support requirements, and they have finished assisting with vital redeployment activities being provided to the most vulnerable people;,with as many as possible opening by Mid-August 2020.

PARISH COUNCIL TO OFFER FRONT LINE SERVICE FROM THE PARISH HALL IN THORNWOOD
North Weald Bassett Parish Council is to make arrangements to provide a face-to-face public service out of the parish council-owned Parish Hall at Thornwood instead of from its current office in North Weald Library. The parish council has highlighted concerns about the ability to socially distance in its small office space at the High Road library and to adhere to the relevant Government guideline relating to new cleaning regimes. The current Government guidelines are that employees should work from home if it is possible. Whilst the staff can fulfil the job working from home, there does need to be some sort of front-line service for the public going forward once the Government says it is safe to do so with the appropriate measures in place. Council agreed that the "safest option" is to offer a temporary service from the Parish Hall which is located in Weald Hall Lane, Thornwood. This could be achieved at minimal cost to the council and easily offered with social distancing and appropriate cleaning maintained. A date for commencement of this service has not yet been set, however will be agreed in line with Government Guidance.
NOTICE OF REMOTE MEETINGS
Beginning on 4th May, North Weald Bassett Parish Council will be holding its Parish Council Meetings remotely using virtual meeting technology. A copy of each meeting notice will be published at least three clear days before each meeting, and can be found at the relevant 'meeting' page of our website. Meetings will be open to the public and press, and can be accessed by using a link which will also be published at least three clear days prior to each meeting. At this stage, all other Committee meetings have been cancelled.
NOTICE OF VACANCY
North Weald Bassett Parish Council - Hastingwood Ward. Click HERE for full details.
PLAY AREAS CLOSED FROM 5.30PM MONDAY 23RD MARCH 2020
Please note that in accordance with instruction received from Essex Association of Local Councils, and following Government guidance on social distancing, all Parish Council play areas will close from 23rd March 2020, and will remain closed until further notice.
You can contact the Parish Council By Telephone 01992 523825 Leave a Message Which will be sent to a Messaging Service By Telephone to the Clerks Mobile: 07572 507591
By Email: to anyone of the Following email addresses:
clerk@northweald-pc.gov.uk

Adriana@northweald-pc.gov.uk

Jo@northweald-pc.gov.uk
IMPORTANT NOTICE FOLLOWING ECC STATEMENT CLOSING LIBRARIES
In these challenging times which have not been seen for a generation, the Parish Council is aiming to continue to offer a service for Residents.
We will do our utmost to offer you all the same Parish Council facilities which we normally offer, however it will not be possible for these to be offered to you from our normal office or on a face to face basis.
We would expect to be able to provide, subject to Government Guidelines:
The Monitoring of the condition of all Council owned street furniture – play areas, bus shelters, noticeboards, street lights, dog bins etc
Arrange for any graffiti removal where possible and maintenance issues of the above
Manage our allotment sites (approximately 140 plots)
Undertake quarterly play area inspections and make recommendations to Committee
Monitor the trees and hedges in all 10 recreation areas
Look after our Parish Hall – Thornwood CommonReport highways matter to ECC
Continue to Organise the Remembrance Sunday Annual Event
Maintain and update the Parish Council Social Media
Respond to queries and enquiries from residents, other organisations and statutory bodies by telephone, email and letter
Whilst these Services WILL NOW not be provided from our usual office within the Library they will be provided by the Parish Council Staff who will work from their own homes.
Contact Details on how you can contact the Parish Council Staff are detailed below:
By Telephone:01992 523825 Leave a Message Which will be sent to a Messaging Service
By Telephone to the Clerks Mobile: 07572 507591
By Email: to anyone of the Following email addresses:
clerk@northweald-pc.gov.uk
Adriana@northweald-pc.gov.uk
Jo@northweald-pc.gov.uk
WELCOME TO OUR NEW STYLE WEBSITE!
Over the coming months we will be migrating all information from our old website to this new site. If, during this period of time, you find any links not working, or there is any information missing, please do let us know. We apologies for any inconvenience caused.
A Special Development Order (SDO) for the use of land at North Weald Airfield is no longer needed. For full details go to:
https://www.eppingforestdc.gov.uk/north-weald-airfield-sdo-no-longer-needed/
NOTE: The Parish Council has a regular rolling program of reviewing its policies, hard copies of which are available from the Parish Council office upon request. Electronic copies will be made available after April 2020 when the Parish Council moves to its new website.
The Parish has an area of 2279 hectares, and a population of 6039 people (based on recent figures supplied by Epping Forest District Council).
Click HERE to view the locations of the Parish Notice Boards.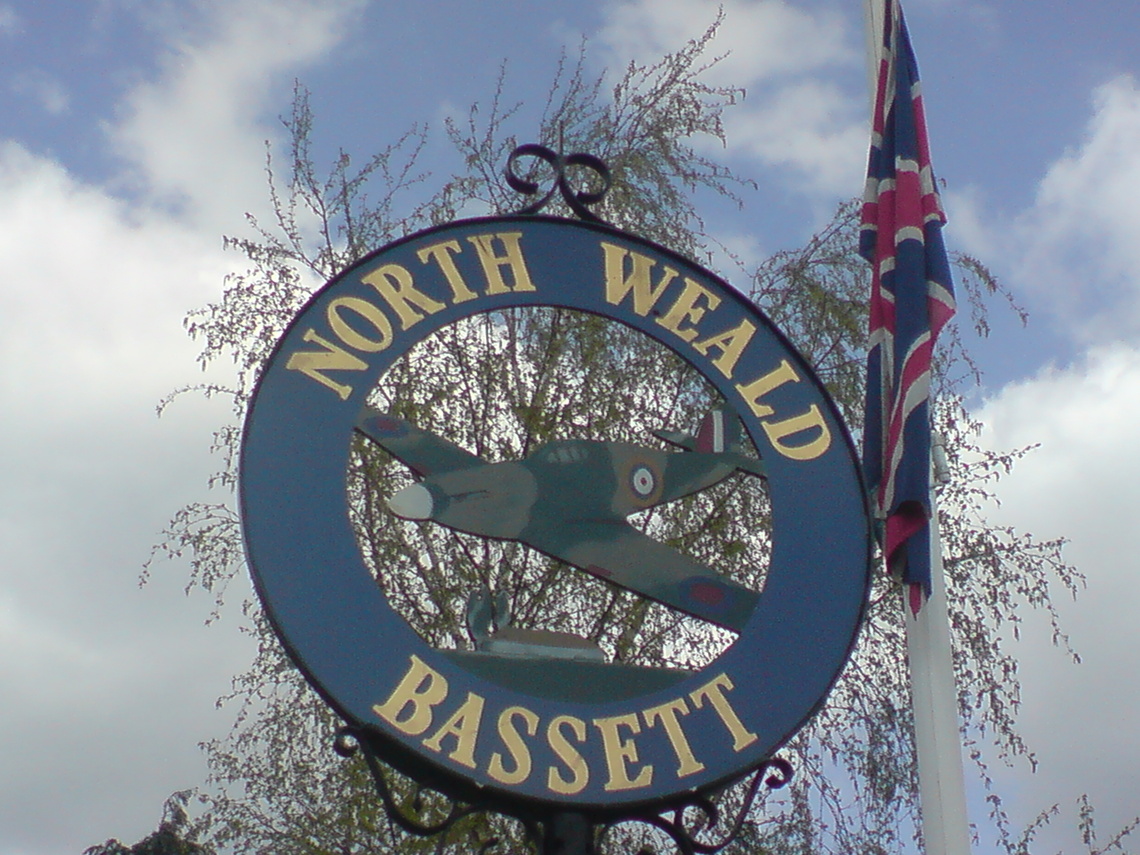 Contact Information
The Jim Davis Room, North Weald Library,
North Weald
Essex
CM16 6BZ
01992 523825