North Weald Bassett Parish Council
North Weald Bassett Parish Council & The Queens Hall Charity are currently offering support by way of a food parcel to individuals or families who currently find themselves in need. Click HERE for more details.
UPDATED PARISH COUNCIL OPENING TIMES AND LOCATION
Following Government Guidance issued on 19th December 2020 and the move of the Epping Forest District into Tier 4, and in accordance with Government Guidance, North Weald Bassett Parish Council staff will be working from home until further notice. Staff are equipped to operate from home and have access to emails and telephones. Therefore our Face to Face administration centre at the Thornwood Common Parish Hall will be closed until Government Guidance allows us to reopen. The Parish Hall is currently being used as a mobile COVID-19 testing Centre so access is limited during the day. CONTACT DETAILS FOR THE PARISH COUNCIL & THE CLERK - 07572 507591 OR BY Email: clerk@ northweald-pc.gov.uk
WANT TO COMPLAIN ABOUT A TRAFFIC ISSUE AS A RESULT OF THE HMRC INLAND BORDER FACILITY AT NORTH WEALD? Click HERE for details of who you need to contact, or visit the District Council's website by clicking HERE.
EPPING FOREST DISTRICT COUNCIL CONSULTATION ON THE AIRFIELD - NOW CLOSED
Epping Forest District Council's three week consultation on proposals for employment intensification of the eastern side of the airfield has now closed. Visit the website for full details - www.nwairfieldconsultation.co.uk. We aim to keep you informed and updated on any progress via this website.
STATEMENT ON £50,000 HMRC FUNDS
The Parish Council has issued a statement on the £50,000 received from EFDC following misinformation published on social Media. A copy of the statement can be found HERE.
NOTICE OF REMOTE MEETINGS
Beginning on 4th May 2020, North Weald Bassett Parish Council will be holding its Parish Council Meetings remotely using virtual meeting technology. A copy of each meeting notice will be published at least three clear days before each meeting, and can be found at the relevant 'meeting' page of our website. Meetings will be open to the public and press, and can be accessed by using a link which will also be published at least three clear days prior to each meeting. At this stage, most other Committee meetings have been cancelled.
NOTE: The Parish Council has a regular rolling program of reviewing its policies, hard copies of which are available from the Parish Council office upon request. Electronic copies will be made available after April 2020 when the Parish Council moves to its new website.
The Parish has an area of 2279 hectares, and a population of 6039 people (based on recent figures supplied by Epping Forest District Council).
Click HERE to view the locations of the Parish Notice Boards.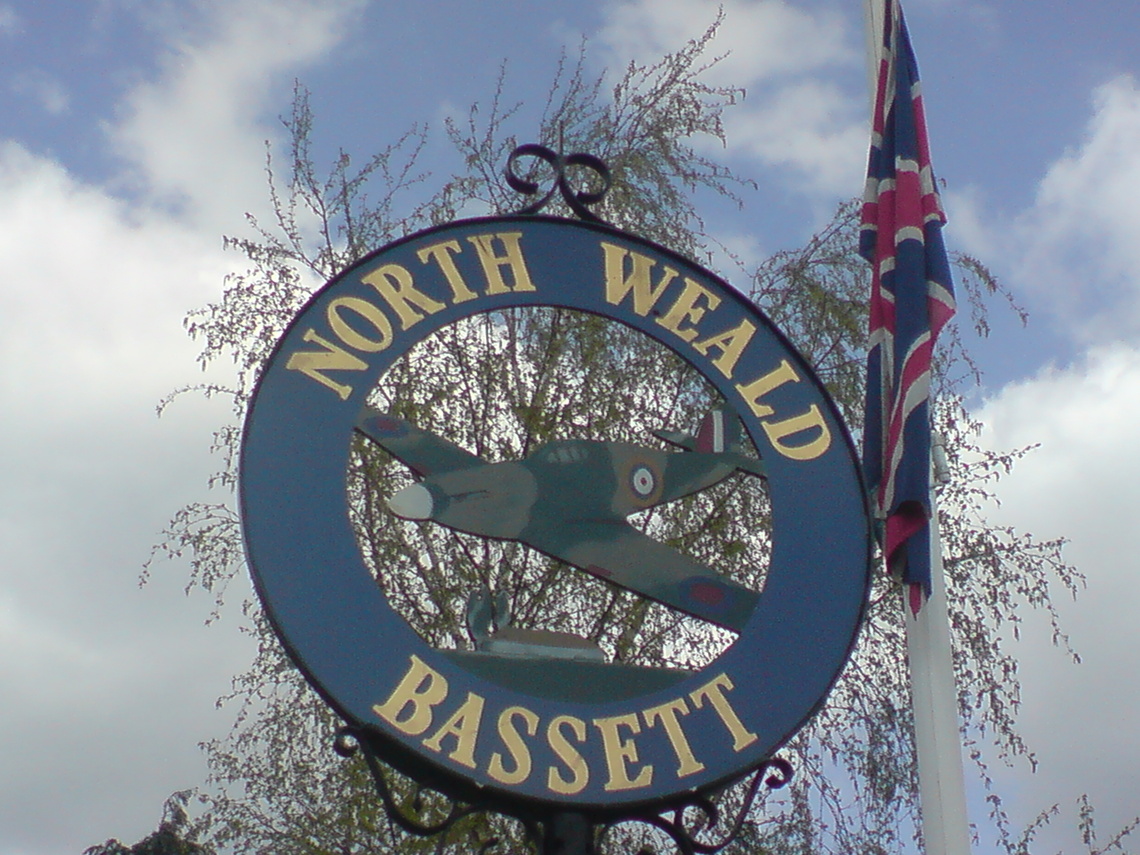 NORTH WEALD BASSETT PARISH COUNCIL
THE ANNUAL SERVICE OF REMEMBRANCE
NORTH WEALD AIRFIELD MEMORIAL & DEBT OF HONOUR
In view of the recent Government Guidance regarding Social Distancing, I would advise that the Parish Council is unable to hold the Annual Wreath Laying Service this year.
Although there will be no formal service, Parish Councillors will be paying their respects on Remembrance Sunday by laying wreaths on behalf of many organisations. Residents are encouraged to "Remember from Home" this year, although anyone would be welcome to lay their own wreath on the day, should they so wish.
At the time of writing, the Parish Council has not received notification as to whether there will be a Wreath Laying Service at the Parish War Memorial in the grounds of St Andrews Church. We would ask that any enquiries regarding this event are made direct to the North Weald Branch of the Royal British Legion.
Contact Information
Thornwood Common Parish Hall, Weald Hall Lane
Thornwood
Essex
CM16 6NB
07572 507591