North Weald Bassett Parish Council
Community Events - COME ALONG AND JOIN US!
North Weald Bassett Parish Council will be hosting Community Events in North Weald Village, Thornwood and Hastingwood on the following dates:
North Weald Village Hall - Friday Evening – 24th September – 6.30pm to 8.30pm

Parish Hall at Thornwood Common - Saturday Morning – 25th September – 10am to 12 noon

Hastingwood Village Hall - Saturday Afternoon – 25th September – 2pm to 4pm
Come and meet your local Ward Parish Councillors and find out what the Parish Council has been up to over the past 18 months. There will also be a Local Plan stand, a Neighbourhood Plan stand and lots more!
UPDATED PARISH COUNCIL OPENING TIMES AND LOCATION
The Parish Council's Face to Face Administrative Centre at the Thornwood Common Parish Hall, Weald Hall Lane, Thornwood, will be open on Monday's, Wednesday's and Fridays between 9.30am and 12pm.
Please note these times may change at short notice if the hall is in use for other reasons.
If you have any queries on any of the Parish Council services, please contact the Clerk on 07572 507591. We are offering a 'Drop In Service' for Residents who can make appointments, during these opening times if they prefer. If you have any queries or need to enquire about any Council Services, please contact the Clerk on the above number. We hope to be offering EFDC Recycling Bags, Photocopying and Cemetery Services amongst others.
All Parish Council Staff continue to work from home when not in the office.
WANT TO COMPLAIN ABOUT A TRAFFIC ISSUE AS A RESULT OF THE HMRC INLAND BORDER FACILITY AT NORTH WEALD? Click HERE for details of who you need to contact, or visit the District Council's website by clicking HERE.
STATEMENT ON £50,000 HMRC FUNDS
The Parish Council has issued a statement on the £50,000 received from EFDC following misinformation published on social Media. A copy of the statement can be found HERE.
NOTE: The Parish Council has a regular rolling program of reviewing its policies, hard copies of which are available from the Parish Council office upon request. Electronic copies will be made available after April 2020 when the Parish Council moves to its new website.
The Parish has an area of 2279 hectares, and a population of 6039 people (based on recent figures supplied by Epping Forest District Council).
Click HERE to view the locations of the Parish Notice Boards.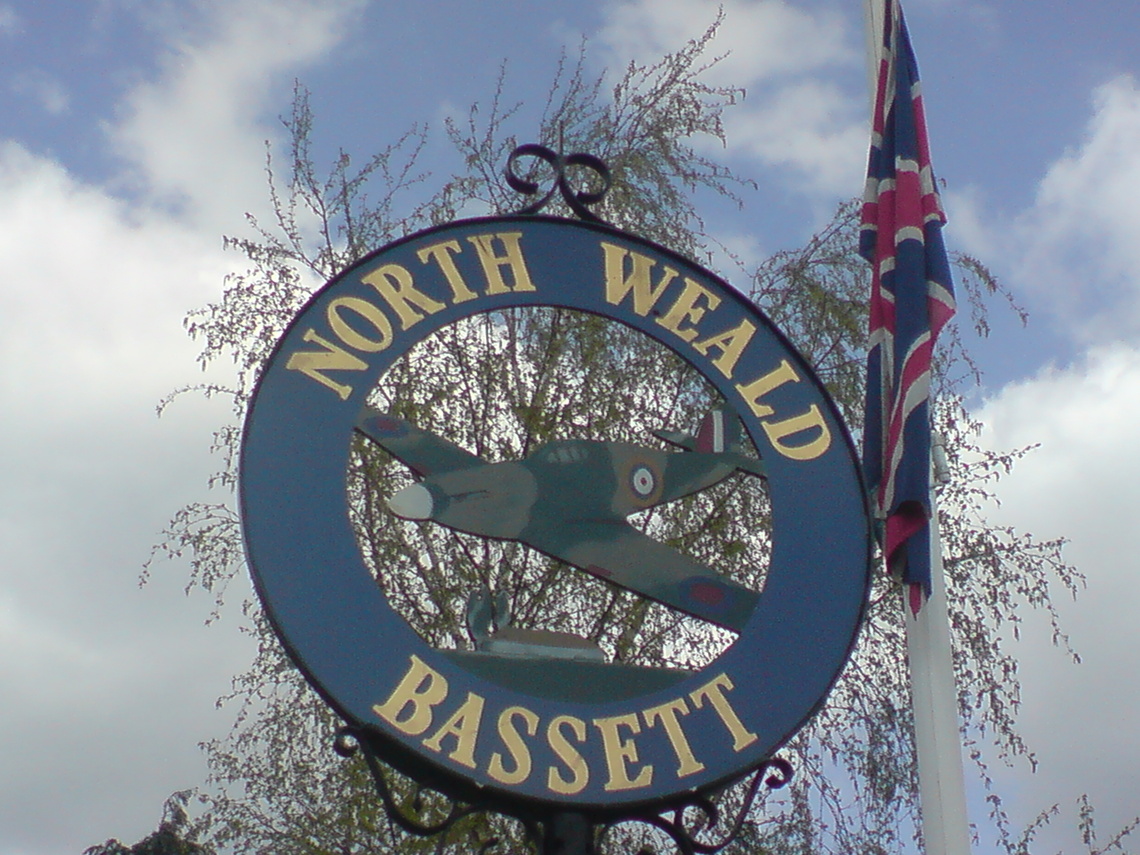 NORTH WEALD BASSETT PARISH COUNCIL
THE ANNUAL SERVICE OF REMEMBRANCE
NORTH WEALD AIRFIELD MEMORIAL & DEBT OF HONOUR
In view of the recent Government Guidance regarding Social Distancing, I would advise that the Parish Council is unable to hold the Annual Wreath Laying Service this year.
Although there will be no formal service, Parish Councillors will be paying their respects on Remembrance Sunday by laying wreaths on behalf of many organisations. Residents are encouraged to "Remember from Home" this year, although anyone would be welcome to lay their own wreath on the day, should they so wish.
At the time of writing, the Parish Council has not received notification as to whether there will be a Wreath Laying Service at the Parish War Memorial in the grounds of St Andrews Church. We would ask that any enquiries regarding this event are made direct to the North Weald Branch of the Royal British Legion.
Contact Information
Thornwood Common Parish Hall, Weald Hall Lane
Thornwood
Essex
CM16 6NB
07572 507591